$20M Verdict Won by Panish Shea & Boyle Against SoCalGas in 2014 Affirmed on Appeal
January 11, 2016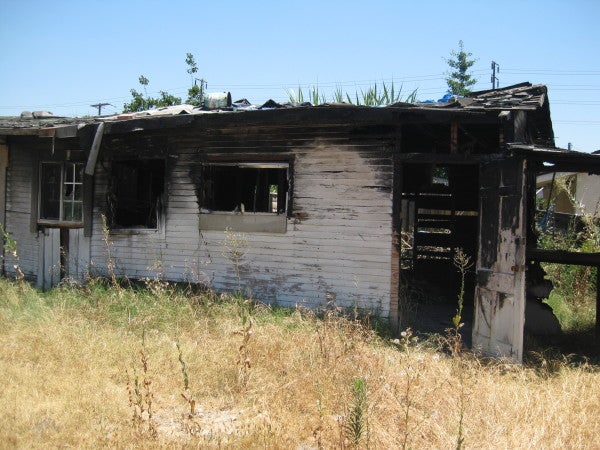 One of our firms, Panish Shea & Boyle LLP, successfully defeated mammoth utility company SoCalGas in a prior suit filed against them for a horrendous domestic explosion resulting from a gas leak.
On Jan. 8, 2016, the California Court of Appeals upheld a $19,786,818 jury award in favor of plaintiff Pengxuan Diao for the January 2011 tragedy in San Gabriel, California that rendered him disfigured and brain damaged.
The original suit alleged that a SoCalGas employee exercised negligence at the home of Diao by leaving the property before verifying that a gas line was free of leaks. Two hours after the SoCalGas employee's departure, Diao woke from his slumber and opened a small flame in order to light a cigarette. The spark led to an immediate explosion that engulfed the room in flames.
Diao suffered second and third degree burns covering 20 percent of his body and was hospitalized for the following two weeks for debridement and skin grafting surgeries. As a result of the trauma, he was later diagnosed with a brain injury which left him with permanent cognitive deficits.
SoCalGas refused to make a settlement offer for its role in the catastrophic event. When the case was taken to trial in 2014, SoCalGas admitted fault, but also blamed the injured plaintiff, stating that he, too, was partially responsible for the explosion. In fact, however, expert witnesses on both sides agreed that there was so much natural gas in the room that even flipping on a light switch or opening a door could have ignited it.
Abashed at the ruling, SoCalGas claimed that the damages levied upon the company were "punitive, excessive, and the result of passion and prejudice…" The appellate court disagreed with the contention, finding that the award was not excessive due to Diao's "severe and debilitating injuries."
This is not the first case Panish Shea & Boyle has won against the gas giant. The firm obtained a $15M jury verdict in 2008 for a 14-year-old boy who was hit by a SoCalGas company truck.
As Panish Shea & Boyle work with Kennedy & Maddona, R. Rex Parris Law Firm, and Morgan & Morgan in the lawsuit against SoCalGas for the ongoing natural gas blowout in Porter Ranch, they'll use the expertise gained in this case against the gas giant.
If you have been affected by the Aliso Canyon gas well blowout, call us today at (855) 300-4459 or complete our free, no obligation contact form to find out how we can help.