BREAKING: Gov. Brown declares state of emergency for Porter Ranch
January 06, 2016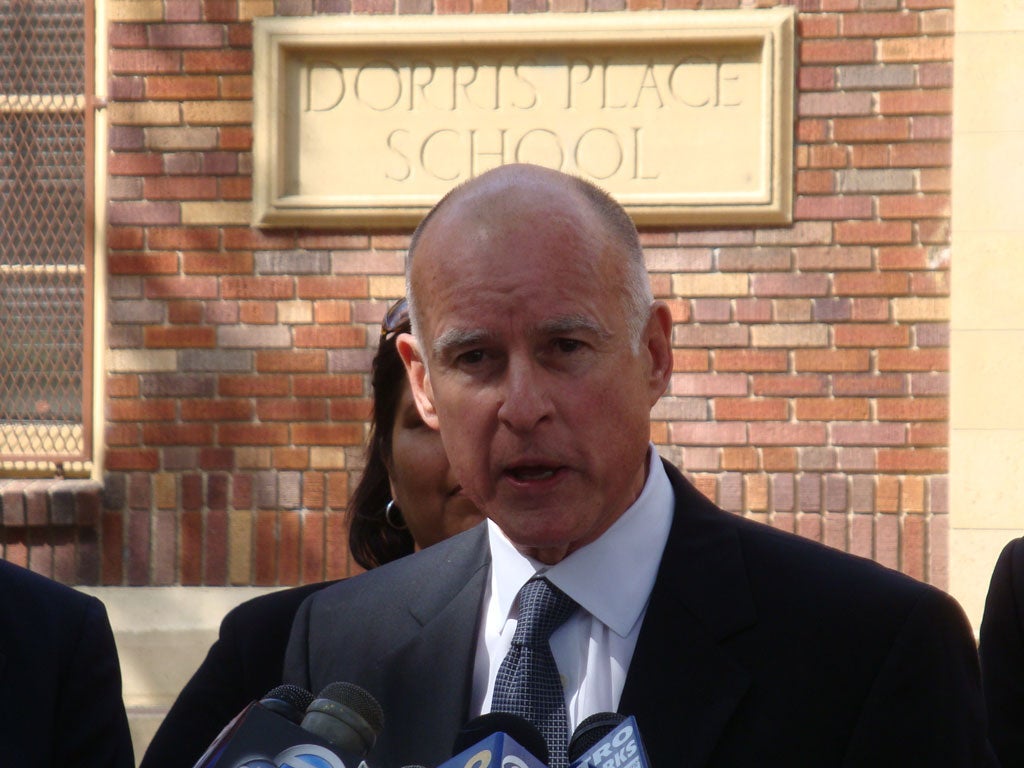 Governor Jerry Brown declared a state of emergency in Porter Ranch on Wednesday. Residents had been waiting for the Governor to take action since Oct. 23, when the Aliso Canyon gas well blowout occurred. A petition calling for Brown to declare a state of emergency, created by one family affected by the disaster, had 722 signatures at the time of his statement.
The official statement from Brown says the state of emergency will help "protect public health, oversee Southern California Gas Company's actions to stop the leak, track methane emissions, ensure worker safety, safeguard energy reliability and address any other problems stemming from the leak."
On Monday, Gov. Brown made the trek out to Porter Ranch and Aliso Canyon for the first time to meet with residents of the gas well blowout. The long awaited declaration from the elusive politician who'd previously been tough on environmental pollution and energy efficiency was not made during Brown's meeting with the Porter Ranch Neighborhood Council. Instead, Brown stated on Monday that he would not be declaring a state of emergency because he wanted repairs to be paid for by SoCalGas, not taxpayers- a confounding statement since the declaration calls on SoCalGas to assume costs.
The community had been questioning Brown's inaction, especially in light of his swift response in declaring a state of emergency in Santa Barbara to protect marine wildlife after an oil spill in May. It has been speculated in the media that Brown's previous silence on the issue had much to do with the fact that his sister is a paid board member of Sempra Energy, the parent company of SoCalGas.
The Porter Ranch community has been largely displaced since the discovery of the blowout back in October. Hundreds of families have had to evacuate, schools have closed, and property values have tanked in just two short months.
Many residents believe a government directive was needed to garner immediate results and to provide much needed assistance to Porter Ranch residents who are displaced and are suffering from health problems due to the environmental effects of the blowout.