SoCalGas Plans to Incinerate Methane Gas
January 08, 2016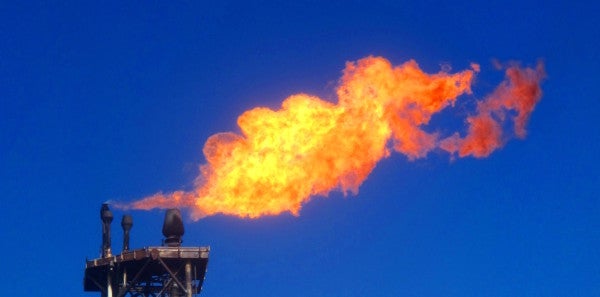 Southern California Gas Company (SoCalGas), following a court order filed by the South Coast Air Quality Management District (SCAQMD), plans to burn methane gas leaking from the Aliso Canyon facility in order to get rid of it. The process will begin as soon as next week. This will be the company's latest attempt to stop the gas, which spews at a rate of a 1000 tons a day.
According the the district, incinerating the gas will only partially solve the problem. However, it will provide leeway for residents who have chosen to stay at home, or those who need to remain in the vicinity for any particular reason. Residents have filed over 1600 complaints citing the pollution and health effects caused by the gas well blowout.
Residents have experienced various short-term conditions such as headaches, nausea, dizziness, and nosebleeds. SoCalGas is now also required to fund a health study to help identify any effects caused by the odor-suppressants used to combat the smell of the gas. The study will be conducted by a third-party approved by both SCAQMD and SoCalGas.
SoCalGas needs to establish a safe, fool-proof way to conduct the incineration process. The company will have to use air pollution control devices such as carbon absorbers and thermal oxidizers to safely burn the leaking gas without igniting stored gas at the site.
The company plans to reroute methane gas from the leaking well into an incineration facility. The order further states the the company needs to create proper detection, reporting, and inspection tools in order to provide accurate updates to air quality regulators. The company will also drill relief wells in order to dissipate the large quantities of methane gas.
It has been over two months since SoCalGas detected a massive gas well blowout in Aliso Canyon. Sempra Energy has seen over a 15% drop in its stock price. Thousands of families are still waiting on the company for relocation assistance. The company states that the blowout may not be fixed until March of 2016 –at the very earliest.